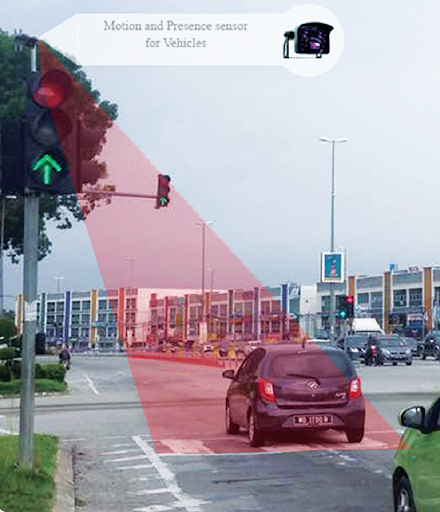 Detecting Vehicles Using Infra-Red, Microwaves and Laser.
These products have been designed to be highly versatile for a host of global traffic applications. The Wireless Vehicle Detector (WVD) is built with a microwave motion sensor and an active infra-red presence sensor in the same housing. The most suitable technology for VA traffic control systems.
The Wireless Laser Detector emits invisible IR and visible laser beams which is used for positioning and determining the sensing coverage area (the visible laser beams are inactive during normal functioning). It can filter out environmental interferences and built for outdoor applications (degree of protection: IP65). Suitable for larger coverage of detection area.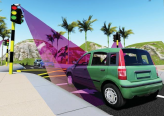 Key Features
Activation when vehicle present and moves in detection field
Adjustable coverage zone of detection via remote control Capable of detecting vehicles and filtering irrelevant objects (pedestrian and cross-traffic).
Adjustable maximum presence detection time
High immunity to rain and snow.
Reliable, efficient and direction-sensing motion detection.
Alternative to inductive loop detector.